This half term Y4 have started their PE unit on cricket. We have been looking at effective bowling and the role of a wicket keeper. Our last lesson was all about effective fielding and how we can gather a rolling ball and make an effective fielding decision. Back to the bowler or go for the bails? You decide children!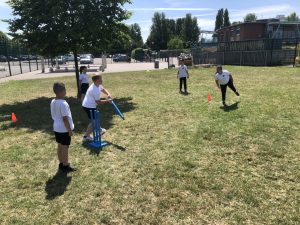 'Continuous Cricket' focussing on fielding to the bowler to create an opportunity to bowl a batter out away from the stumps.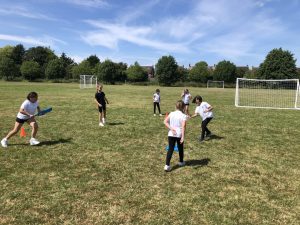 'Beat the Batter' the batter had to run the length of the wicket and back before the fielder could gather the ball and throw it at the stumps!