It's wonderful having all of our children back at school and carrying on with our Forest School.
First activity… mud painting!
After donning our wetsuits and wellies, we set about collecting twigs, herbs and mud.
The herb we collected was rosemary, we gave it a good sniff… it smelt delightful.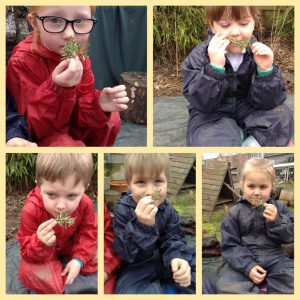 We then attached it to a twig to make our brush… it was a little tricky for some of us, but we helped each other.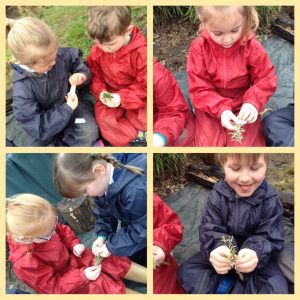 We were so proud of the brushes we had made.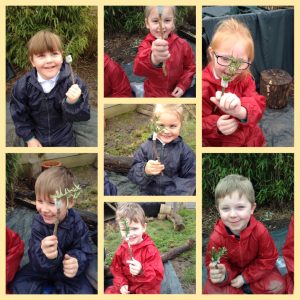 Then we scooped, stirred and mixed our mud with bubbly water (which also smelt fabulous!) and added magic coloured powder to make our amazing mud paint.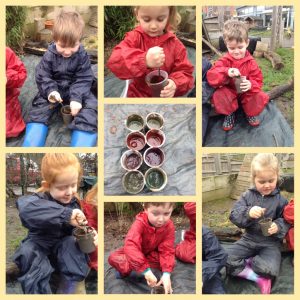 We painted with the mud, it was different to our usual paint but we liked the patterns we could make with it.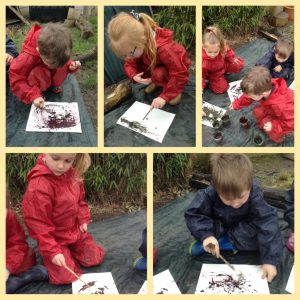 Our fabulous creations!