Year 1 have been working so hard investigating, designing, practically making and evaluating their fantastic bug hotel.
Investigation
First we spent time investigating different types of freestanding bug hotels that people have made before. We discovered that they sometimes used different materials. We looked at one made of wood and bricks compared to cardboard and tissue paper. We discussed that using wood would be a stronger and sturdier material especially since it will be outside. We also looked at the different bugs/insects that will be living in our hotel and the things they may like. We researched why these insects are important to our environment and how without them we would not survive.
Focussed Practical Task
We then set out on a mission to make freestanding structures using different materials. The children were brilliant at adapting their structures by finding ways that made them stronger.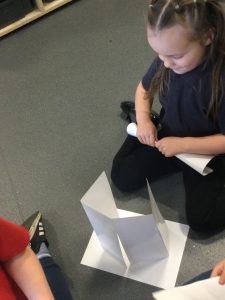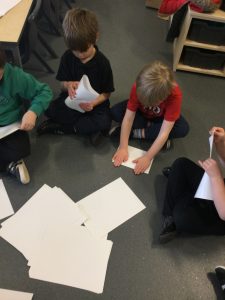 When using paper the children found that folding it made it stand up without falling over. I then challenged to children to see if they could stack more paper on top.
This was the final result….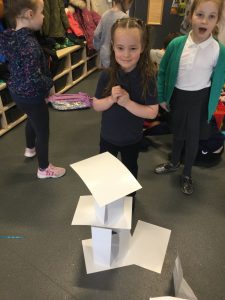 We also used blocks. At first the children tried to make the tallest tower they could with a tiny base. Miss Dale pushed it slightly and it came tumbling down! The children then remade it with a stronger foundation and it was much sturdier!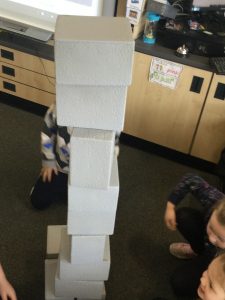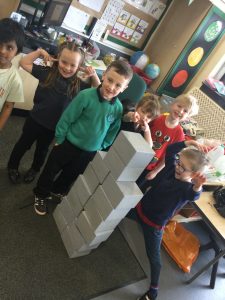 We then went out to collect some natural resources. I then challenged the children to try make a freestanding structure using those. These were some of the results…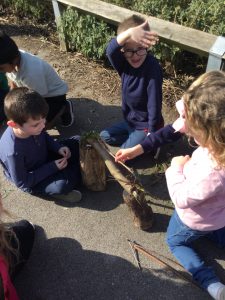 Design time
Once we had collected our resources. We took advantage of the lovely weather outside and in small groups designed two bug hotels. We then wrote down which resources were physical and which were manmade.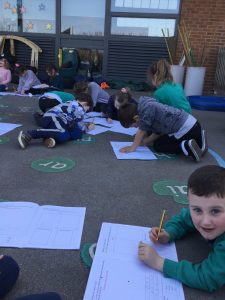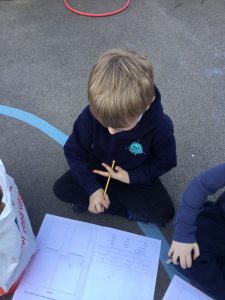 Then it was time to make it!
The children were absolutely fantastic when making their bug hotels. They worked in small groups using their designs to create a section of the bug hotel. They were very creative! Some sections had bug baths, playgrounds, showers and even kitchens!!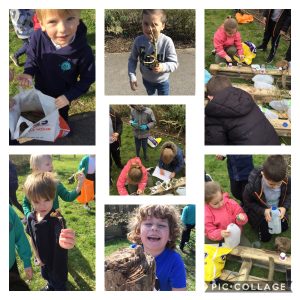 The final result…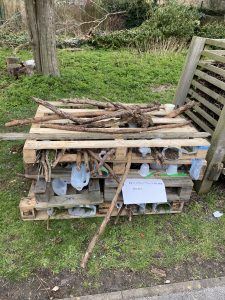 Evaluation
We then reflected on our bug hotel and had a think about what we loved and what we would change if we did it again. Some children said they would use more bricks or even change the colour. Overall, it was a brilliant day and we are excited to see if the bugs enjoy their new home!