This week in Y4 we have completed our first piece of artwork linked to the human form. We looked at the different proportions of the body and the importance of correct relationships in size when drawing people. We used a scaling up method to help us enlarge images of Egyptian gods and goddesses.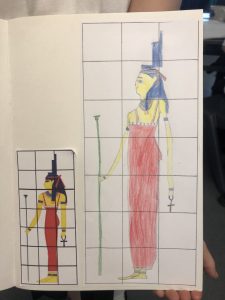 A successfully scaled and proportioned drawing.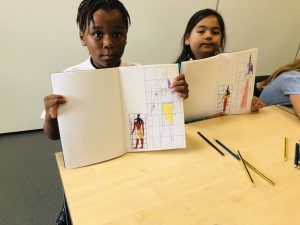 Farai and Sophia midway through the process.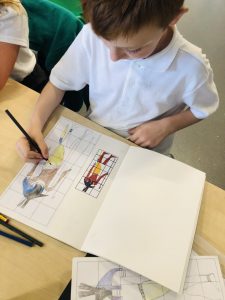 A fantastic piece of work from our star of the day, Leo!