This week our focus in maths is on dividing 2 and 3 digit numbers by 1 digit. We had initially put this back until we were all back in school as it is a particularly tricky area. Today we all got started using a range of maths apparatus which allowed us to exchange units so that they could be divided equally. Well done children!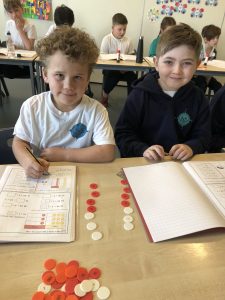 Vinny and Ajay used place value counters for their divisions.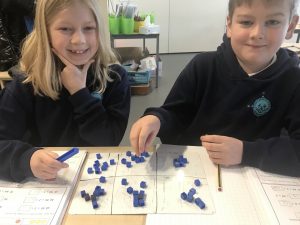 Paige and Noah used the same method but used base ten to represent their numbers.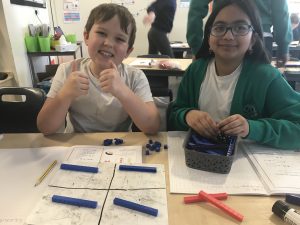 "A problem shared!" River and Sophia working together to divide 48 by 4 using base ten.