A new term begins, Year 5 working hard !

.
At the beginning of the new term Year 5 began their new RE Topic 'Faith in Action'.
As theologists the children will be discovering the way commitments affect and shape lives, guiding the activities of both groups and like-minded  individuals.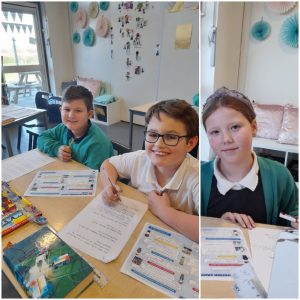 We began by looking at several charities and discussing how those charities work to help those in need of their help. The children soon began to realise that many of these charities overlap as there is a growing need for their assistance in the local area and the wide world.
There's much, much more to learn …