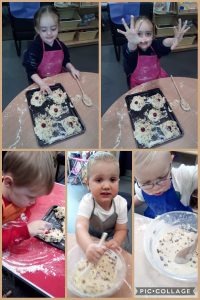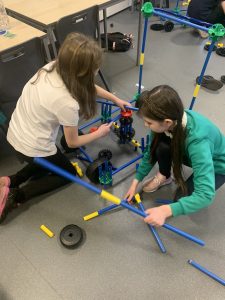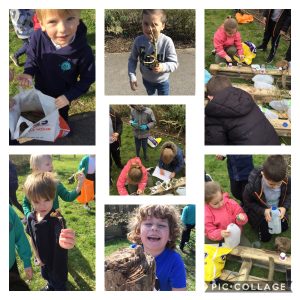 "Strive for perfection in everything you do. Take the best that exists and make it better. When it does not exist, design it." – Sir Henry Royce
At Christopher Pickering we have carefully designed our D&T curriculum to ensure it offers all children the opportunity to exercise their creativity. We aim to fulfil the requirements of the National Curriculum for D&T by enabling children to design and make products that solve real and relevant problems whilst acquiring a broad range of subject knowledge. Our D&T curriculum allows children to apply the knowledge and skills learned in other subjects, particularly Maths, Science, Computing and Art. At Christopher Pickering, D&T projects are carefully planned to capture children's interests through topic-based learning, this allows for links to be made in a cross-curricular way and provides children with motivation and meaning for their studies.
Intent
At Christopher Pickering, we believe in providing children with a D&T education that is relevant in our rapidly changing world. We believe that a high-quality D&T curriculum will inspire children to think independently and innovatively and develop creative, procedural and technical understanding. We want to encourage pupils to become resilient and creative problem solvers by providing children with opportunities to research and investigate existing products, develop their ideas, make their own products and be critical evaluators throughout the entire process. We want children to thoroughly enjoy their D&T learning and aim to inspire the future generation of designers and makers.
Implementation
Our curriculum is designed to ensure that the relevant skills and knowledge, as set out in the National Curriculum, are built upon year by year and sequenced appropriately to maximise learning for all children. D&T units of work have been structured so that they follow the investigate, focused practical task, design, make and evaluate structure. Children have the opportunity to develop their skills and knowledge in a range of technologies including textiles, food and construction. At Christopher Pickering, we ensure that D&T learning is carefully planned to complement and enhance our key curriculum drivers (History and Geography).
Impact
The impact and measure of this is to ensure that children at Christopher Pickering are equipped with transferable technical skills and knowledge that will enable them to be ready for the curriculum at Key Stage 3 and for life as an adult in the wider world.
We want our pupils to have truly enjoyed learning in D&T at primary school and for this to instil a life-long love of problem solving and help to develop creative and resilient individuals.