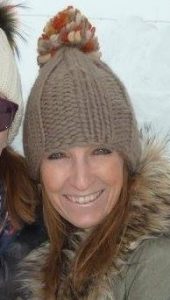 Hello and welcome to Christopher Pickering Primary School!
Everyone at Christopher Pickering Primary School is committed to doing their best for each and every child.
To do this we try to ensure our school is colourful, exciting and welcoming to all who enter it – a place where children and adults feel secure and confident to experiment and take risks, whilst always striving for excellence.
We know that each of our children come into school with different experiences, knowledge and skills and that each has different learning needs and preferred ways of learning. We, therefore, aim to match our provision to the needs of each child.
Christopher Pickering Primary School is a vibrant school where children are enthusiastic and motivated to achieve endless possibilities. The children are at the heart of every decision we make to ensure that they are happy, confident and that the opportunities that are provided for them are relevant to their needs both now and in the future.
We pride ourselves on our positive relationships. We treat each other with mutual respect and work in a climate where openness and inclusion lay the foundations for our values to be built upon. We aim to provide your child with a calm, happy and purposeful environment in which they can flourish personally, socially and academically.
We seek not only to provide an environment which promotes achievement in learning but also one of warmth, security and care, valuing each member of the school community and working to encourage the realisation of each individual's potential. We celebrate all achievement whether big or small and challenge our children (and ourselves) to improve even more. We encourage a 'can do' culture, a thirst for life-long learning and a pride in each other's skills and attributes.
Underpinning all our work at Christopher Pickering is our curriculum, we believe that children should be curious about their learning.  Through our engaging curriculum, we ensure that children can foster a passion for learning that will help to develop high aspirations and a lifetime of memories. We believe in ensuring that children receive a well-rounded curriculum; where individual talents can be spotted and nurtured to ensure that all children experience success and reach their full potential.
The school has a dedicated team that works hard to reach high standards in everything we do and this is further embedded through our successful relationships with parents, the local community and the other schools in the Humber Education Trust.
We firmly believe that education is a partnership between home and school and regard you as an active partner in your child's education and value your interest and support.
Please explore our website and, if you have any further questions or would like an appointment to visit us, please do not hesitate to contact us.
Mrs Jane Marson: Headteacher