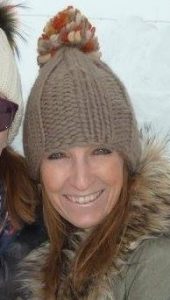 Hello and welcome to Christopher Pickering Primary School!
We are a larger than average primary school and are fortunate to be housed in a brand new building, which opened in September 2012. We have carefully designed our school to work alongside a number of partners who are all housed in 'The Compass'.  We have a co-located hearing impaired unit (IPaSS), the primary department of Ganton Special School and The Windmill Children's Centre.  Together, we feel that we can offer a very special and inclusive approach to education.
Our priority is to prepare our pupils to be successful and confident young people who are able to make a positive contribution to their community. We place a high emphasis on reading, writing, mathematics and computing. However we are also committed to developing the Arts and STEM learning (Science, Technology, Engineering and Maths) in order to prepare our children for future employment opportunities.
We place considerable emphasis on ensuring that all pupils feel valued, safe and appreciate each other. We believe that it is vital to develop our pupils' self confidence and self esteem as a foundation for learning.  We encourage children to do their best and to be the best that they can be. We believe in developing individual talents and celebrating success in all aspects of school life.
Christopher Pickering Primary School is striving to be an outstanding school.  Our enthusiastic and highly motivated staff are committed to giving each child the highest standard of care, guidance and support.  We offer skilled teaching, a stimulating curriculum and high academic standards as well as concentrating on the well being of the whole child.  Our lessons, supported by new technologies and extra-curricular provision,  nurture curiosity, inspire a love of learning, foster independence and equip our children with the skills they need for the future.
Our pupils tell us that they feel safe and happy in school and that if there is a problem, there is always someone to talk to. Indeed one pupil commented to a visitor, "They don't give up on you!"
The school works successfully as an academy and is part of the Humber Education Trust academy group.
We are committed to building links with our parents and always welcome visitors.  If you would like to find out more about us then please do not hesitate to contact us to make an appointment for a visit.
Mrs Jane Marson: Headteacher