Some more FS2 children enjoyed mud painting during our Forest School session this week.
First we carefully made our paint brushes with the sticks and leaves that had been collected…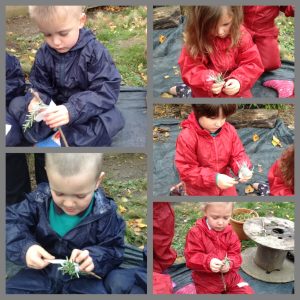 Next, we carefully scooped and mixed our mud… adding water and powder paint to make beautiful colours…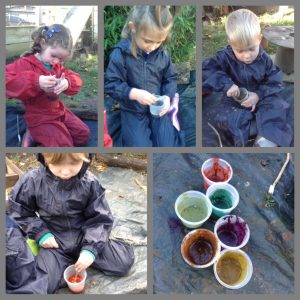 After that, we got to work on our amazing creations!
We all shared the colours we had made.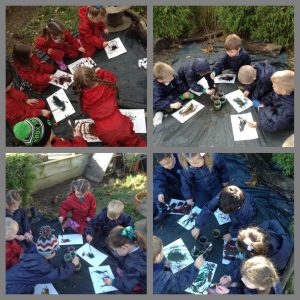 Look at our masterpieces!
Aren't they just wonderful?