Today children from Years 4, 5 and 6 represented Christopher Pickering at the Hull Active Schools Quad Kids Athletics Championships. The format of this competition sees a team of eight children, four boys and four girls, take part in four events spanning different athletic disciplines: sprinting, distance running, throwing and jumping.
The scores are totalled and teams are placed. There are also individual awards. Well done to our teams who finished 6th (Y4s), 11th (Y56B) and 5th (Y56A). Also to our individual medalists Charlotte (3rd) and Phoebe (2nd).
All in all a great day out and an event we have not competed in for a long time!
Year 4,5 and 6 Quad Kids Athletics Team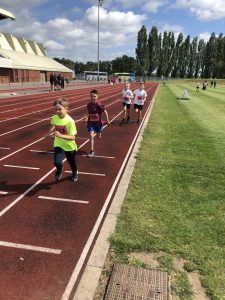 Freddie and Billy-Bob (White t-shirts) battling it out in the 600m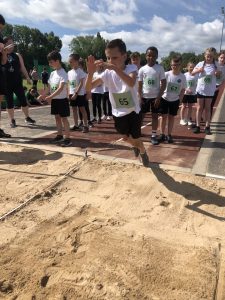 Archie (Y4) completing his long jump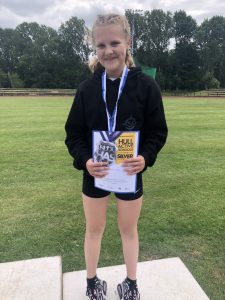 Phoebe M: Individual silver medalist Y56 Girls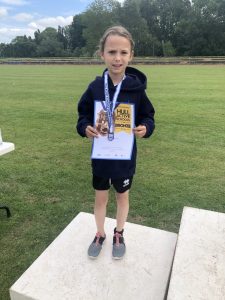 Charlotte Carey: Individual bronze medalist Y56 Girls