This week we have had such good fun finding new ways to balance.We have used our balancing bikes and found new skills which have helped us move around safely.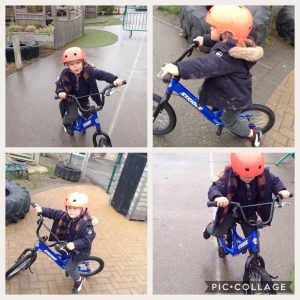 We have used all our special equipment that we have in our amazing outdoor area to help us balance on our own.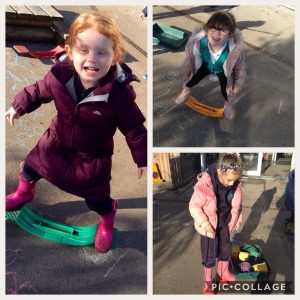 We also had fun in the Sensory garden doing a sensory circuit. We all took it in turns to balance on our stomach and try and make it to the other side.We then had to stand up without falling and jump off the other end into a hoop.It was lots of fun. We also got the scooters out and enjoyed those too.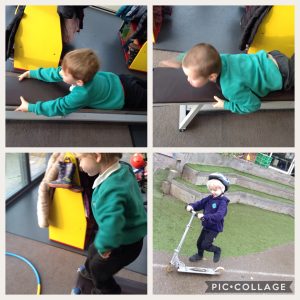 We found lots of exciting ways to balance this week and had lots of fun doing it.