Earlier this year, Y3/4 submitted a few pieces of work to be considered for the Junior Open Exhibition within the Ferens Gallery in Hull.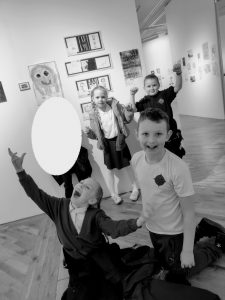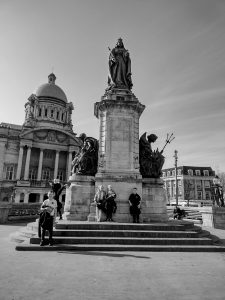 We were delighted to learn though our pieces were on display for all to see and appreciate so we decided to take a mini-trip to see our work professionally displayed.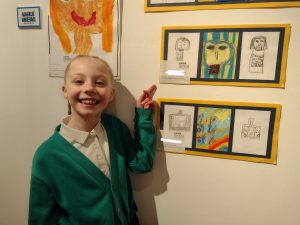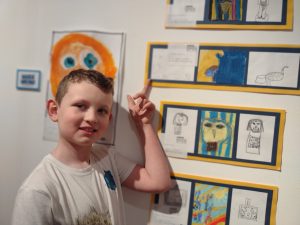 It was really exciting to visit the Gallery. We enjoyed looking at a range of Art work from children across the city and were blown away with the quality of it.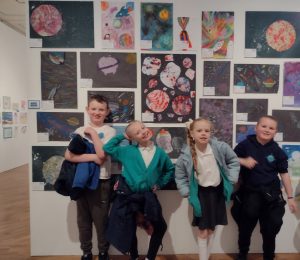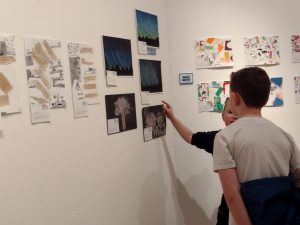 We enjoyed sharing our opinions as we walked around the other parts of the gallery, discussing how the Artists had made their sculpture, collage or edited their photography,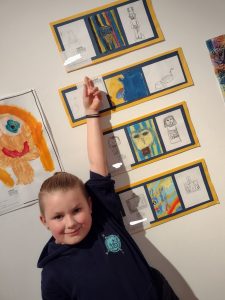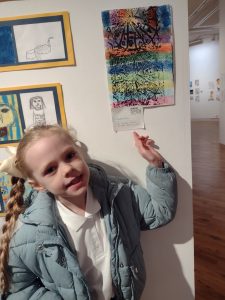 But by far, the best part of the afternoon was the smile on our faces when we found our own Art work!