In Design and Technology this term Year 2 are learning about food technology. First, they investigated different sandwiches.  They tasted lots of different combinations to decide which was their favourite.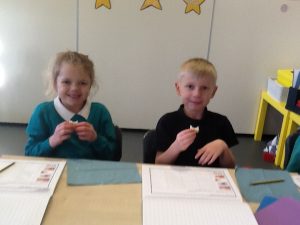 Then they learned about to be safe when handling food. Their focussed practical task was to learn how to slice, peel and  grate.
The next day, they designed and made their own sandwich for a Royal afternoon tea party.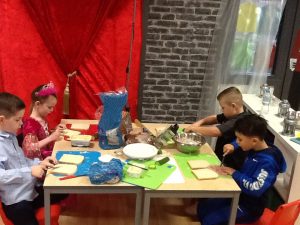 They had lots of fun eating their creations during the afternoon!