Year 1 are becoming confident geographers. At the start of the lesson we re-capped the 7 continents and understand that we live in Europe. We then used Digimaps to explore the United Kingdom, England and finally looked at Hull the city where we live. After, we looked at a variety of maps and photographs to identify our school. We were really interested to see how things look as a 'birds eye view' on aerial mode compared to ground level.
Next we set off on a walk around the school site to identify different features within school.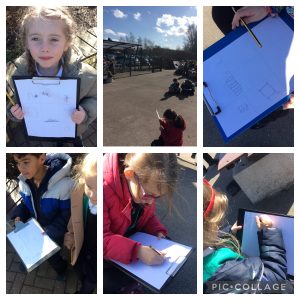 When we got back to class we started to put our features onto a key which will later be placed on our sketch map next lesson.