Year 4 had and excellent end to their half term today taking part in our Ancient Egyptian Wow day! The children all came dressed up in their finest Egyptian clothing for a fun day of learning about Ancient Egypt.
Children made replicas of Tutunkhamun's death mask, Egyptian jewellery, learned about the process of mummification, virtually explored Tutunkhamun's tomb and learned how to scale up ancient illustrations of Egyptian Gods! We had a fantastic time and we are very proud of how hard you have worked this year so far – keep it up!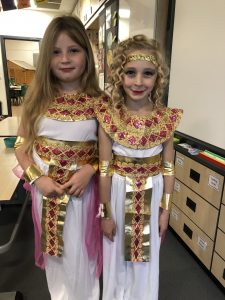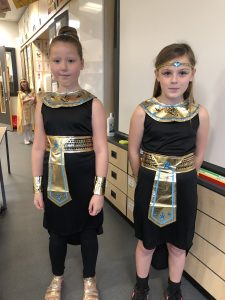 (L-R) Alisha, Grace, Summer and Evie with their fantastic costumes!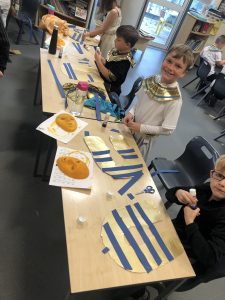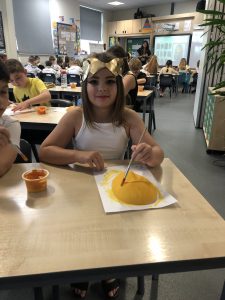 Harrie and Issy creating their masks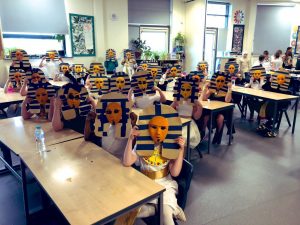 Finished Tutunkhamun death masks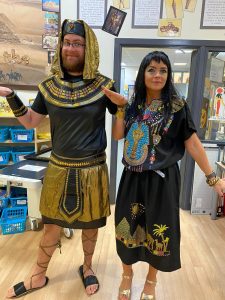 Mr Morgan and Mrs Hebden didn't feel silly AT ALL!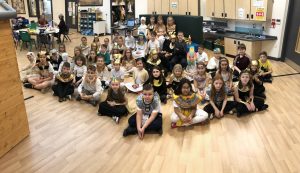 A super effort from all Y4, well done!