As part of our White Ribbon Day Activity Year 6 Have created a graffiti wall of positivity. Each child wrote a thought on the wall, which challenge misconceptions. The children's thoughts are clear; each one sending a positive message to all who read them.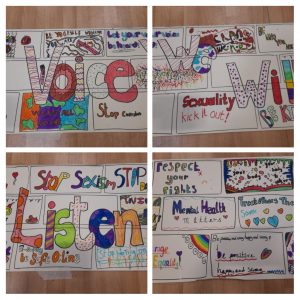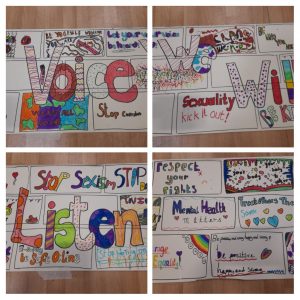 If we immerse ourselves in diverse culture, we get opportunities to interact and mingle with people from different background and learn from one another. We can build trust, love, respect and understanding across cultures thereby wiping out all the negative stereotypes and personal biases about different groups.
Well done Year 6 , a great way to get the message across!!!