This afternoon, our PE Scholarship group have continued to with their unit on cricket. Today's focus was indoor cricket. With limited batting space, this is an incredibly fast paced and technical version of the game which really put players' core skills to the test.
As well as accurate throwing and catching, fielders also need to have lightning quick reaction times. This session allowed our children to really work on this skill. They really enjoyed a range of drills which aims to improve their reaction times and catching accuracy. We used 'reactaballs' and rebound nexts which send the balls off in random directions for children to catch or block.
We finished the sessions with a great game of indoor cricket where children put their skills into practise. Well done boys and girls!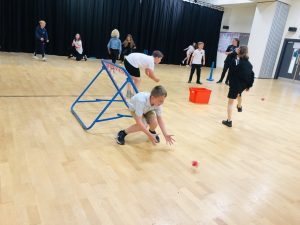 Sometime the rebound nets made a catch impossible, there a block was necessary to continue fielding.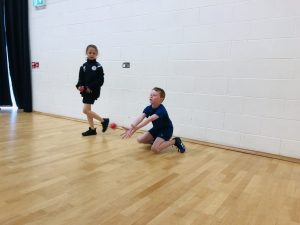 Logan anticipating a bounce – but how high?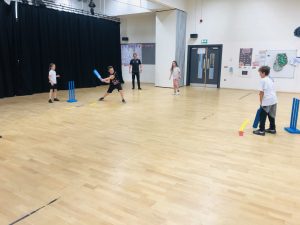 With multiple surfaces for the ball to rebound and limited space, batter had to choose very carefully where to hit the ball.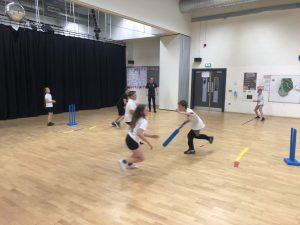 Spot the ball! Quick reactions from Evie (front centre) saw on batter go out here!