Year 2 have been learning about the importance of hygiene in Science. We read the story 'Dirty Bertie' and then we gave Bertie some tips on how to improve his hygiene.
Then we started our own experiment. We  put our handprint on a piece of bread and sealed it in a bag. Then we washed our hands and put our handprint on another piece of bead. We are going to observe our bread over time and record what happens to each piece of bread.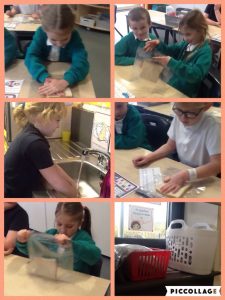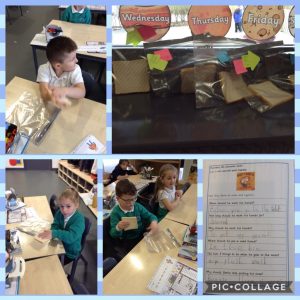 We can't wait to see what happens to the bread!