We had fun in the Mud Kitchen today… we went on a worm hunt!
First we worked together to lift the logs to search for worms…it was wet and warm under there and that's what worms like…the children were very brave and picked them carefully up.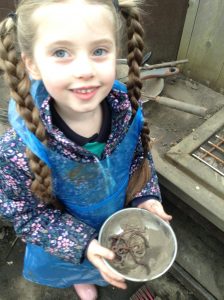 We collected lots of worms, chatting about how we looked after all insects and creatures.
So we then decided that we needed to make a home for them.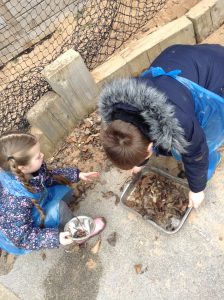 We got a container and decided to fill it with leaves, sand, grass and some wet sloppy mud… all the things that worms love and then we popped them in their new home…
they absolutely loved it…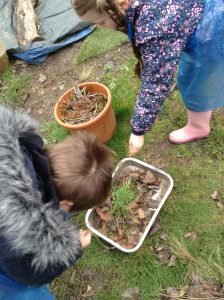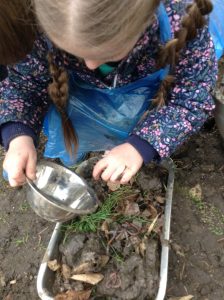 …and so did we!