This week in PSHE, Year 1 had lots of fun.
We started our lesson with playing pass the smile. We really enjoyed copying the smile and then passing it around our circle. Smiling at each other made us feel happy.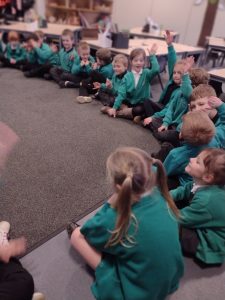 We then listened to our special chime. This makes us feel relaxed and ready for the lesson. We listen to the sound until it stops. We hear it more clearly when we close our eyes.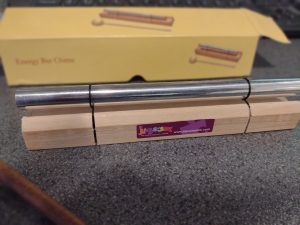 We all tried to stretch ourselves as high as we can. Some of us wanted to stretch as high as the trees!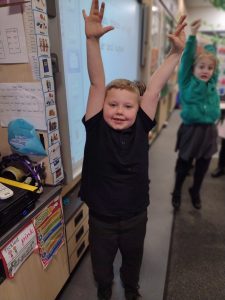 This week year 1 were challenged to make a stretch flower. They had to use skills they had not used before together with skills some of us are still perfecting.
We had to colour, cut and wind things to make a stretchy flower.
The first thing we had to do was colour our flower before we cut it out.
Then we attached a pipe cleaner to the back before we wound the pipe cleaner a pencil to make our flower stretchy.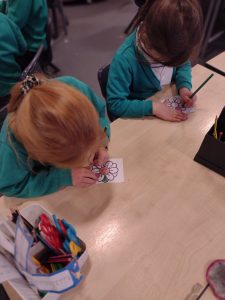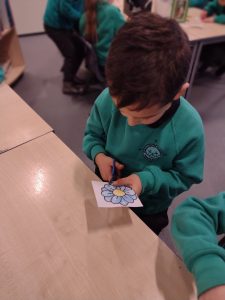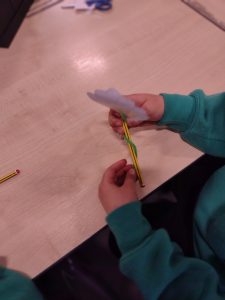 We felt really proud of our flowers and learning new skills.