Inspired by the wonderful Egyptian artefacts and the magnificent sketches of Howard Carter, Year Four have been studying proportion to improve their observational skills and sketching techniques.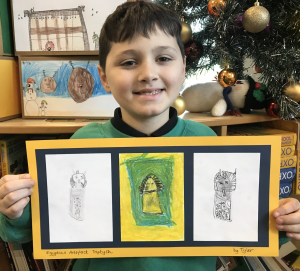 We studied our artefacts from a range of viewpoints and used a variety of media to record them. We combined the three images to create a beautiful Egyptian Triptych which will be gifted to our families as our annual calendar.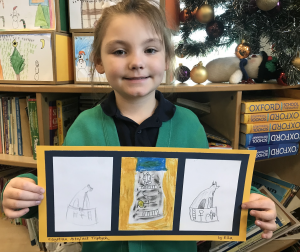 Some on our work has been sent to Ferens Art Gallery in Hull,
to be displayed within the Junior Open Exhibition which we are incredibly excited and proud about!
Take a peek at this link for a virtual tour, can you spot our Triptychs?
https://www.hcandl.co.uk/museums-and-galleries/ferens/junior-open-exhibition-2022