The children have been busy baking currant buns this afternoon!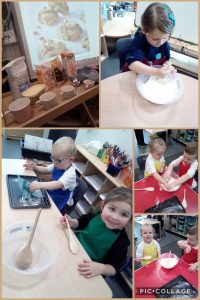 First the children had to wash their hands. They then had to grease the baking trays before they began mixing all of the ingredients together. The children had fun singing the 5 currant buns song when we were making the buns.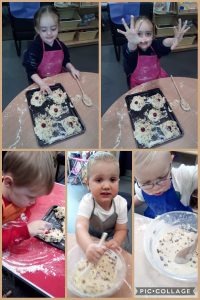 When we finished all of the mixing we put the mixture on to the baking trays. We put a cherry on the top before they were ready to bake.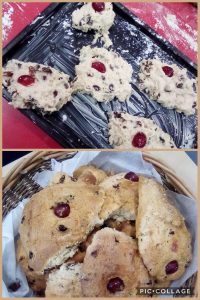 Finally we put buns were ready and we were able to have them for our afternoon snack. They were delicious!