Music at Christopher Pickering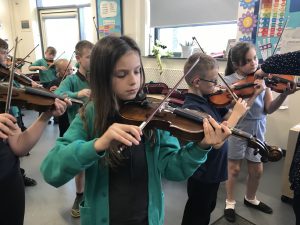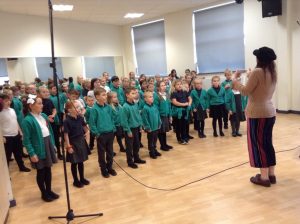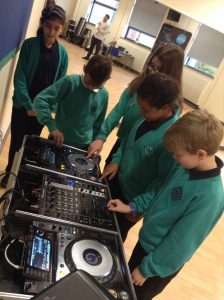 "Music gives a soul to the universe, wings to the mind, flight to the imagination and life to everything." ― Plato
 At Christopher Pickering we ensure our music curriculum is tailored so there is something for everyone. An inclusive journey through music from history, as well as modern music, ensures full coverage of the National Curriculum and an inspiring voyage, where learning skills and acquiring a deep knowledge of the subject is key.
Intent
Our aim at Christopher Pickering is to deliver an inspiring and high quality music curriculum which has 2 main stands. Firstly the children will have opportunities to listen to a wide variety of music. This will include music from throughout history, right up to the modern day, as well as music from different cultures and genres. Children will learn about significant composers from the past and be taught to appreciate their work and its impact on the audience. They will be given the opportunity to voice their own opinions on the music, as well as learn to respect other people's opinions. Modern music will also be appraised from different genres and cultures. Children will come to understand how this modern music has shaped the music they hear today.
Secondly children will be given the opportunity to learn to play an instrument. This will include reading music, playing the instrument, improvising music using the instruments and then composing using all of these skills. This will also include using music technology – digital instruments, to hone their skills.
Implementation
Music and singing is within the soul of Christopher Pickering and staff work hard to ensure a high quality curriculum is delivered and that children are inspired and their creativity is nurtured. A progressive curriculum ensures that children have firm foundations to build their skills and knowledge. In EYFS we begin to nature a love of music in the children. They have opportunities to explore different instruments as part of their play. Children also learn more complex songs and think more about how they use their voice.
In Key Stage 1, un-tuned and basic one tone instruments are used to teach the children the fundamentals of playing. Using percussion instruments and the 'Boom Whackers' the children develop rhythm, timing, passion and learn to work together as a team or 'band'. They also get the opportunity to use a basic composition system to write a piece of music. Children also learn the first steps needed for appraising music. They begin to understand that the language of music is universal and that it can bring people together.
These skills are then further developed as the children move to Key Stage 2. Here children will be taught to play the glockenspiel and the reorder. They will learn to read music from the stave as well as write music for their compositions and from their improvisations. They will delve into the history of music to study famous composers such as Bach, Beethoven and Debussy. In contrast with this they will learn to appreciate musicians such as the Beatles, Vera Lynn, and Bob Marley. Many of the music led enquiries are immersive and are part of the children's wider curriculum. For example Vera Lynn will be studied when the children are learning about the war in history; This will provider context and produce a richer understanding of the music.
Impact
 The impact and measure of this is to ensure that children at Christopher Pickering are equipped with musical skills and knowledge that will enable them to be ready for the curriculum at Key Stage 3 and for life as an adult in the wider world.
All children will be able to play at least one instrument and will have the skills for appraising, composing and improvising. As well as knowledge about music that shaped what we hear in the charts today. We aim to provide a joy in learning  though this music curriculum and an experience which will stay with the children for years to come.