Today some of us have had the chance to work with children from Clifton Primary School (a fellow HET school) to work together to participate in a STEM challenge.
We used various materials to build bridges to hold the weight of Humber the Bear, who is the HET mascot. We worked in mixed teams and demonstrated that we could work really well together!
On Tuesday the 12th of March, all of the year 5 children had the opportunity to go to Sirius to take part in a Science Day where we carried out experiments in Chemistry, Biology and Physics!
In Chemistry we looked at the process of chromatography and used special paper, different coloured pens and water to see how many different colours make up another colour.
In physics, we made paper aeroplanes and used a machine to make them fly – Declan from our school beat everyone as his plane flew a MASSIVE 9.8m and won a fantastic prize!
In biology we looked at a sheep's respiratory system! The teacher dissected parts of its lungs and heart and we were able to hold and look at them! It was amazing to see what a lung looked like!
We had a fabulous week this week celebrating World Book Day. We came to school dressed as our favourite book character!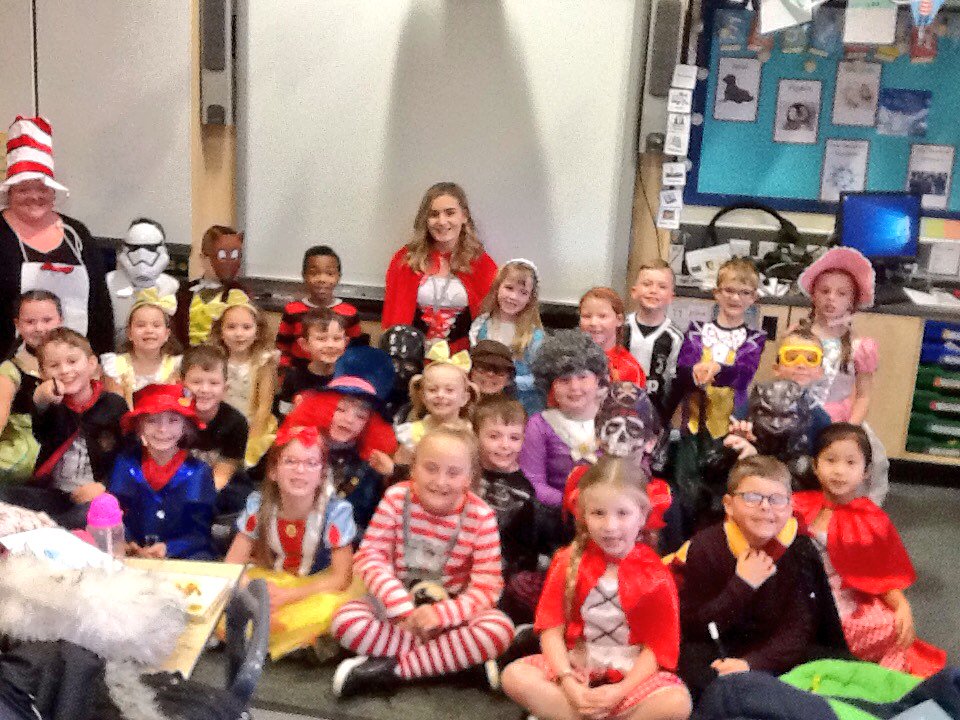 There were some amazing costumes!
The theme for World Book Day this year was 'Share a Story' so our day including several different storytelling sessions. During assembly with Miss Stathers, the whole school did a choral rehearsal of 'The Three Little Pigs' using sounds instead of words!
In the afternoon,  we split into our houses to share a story. The teachers in each house read their favourite stories and then the children found a buddy to share a story with.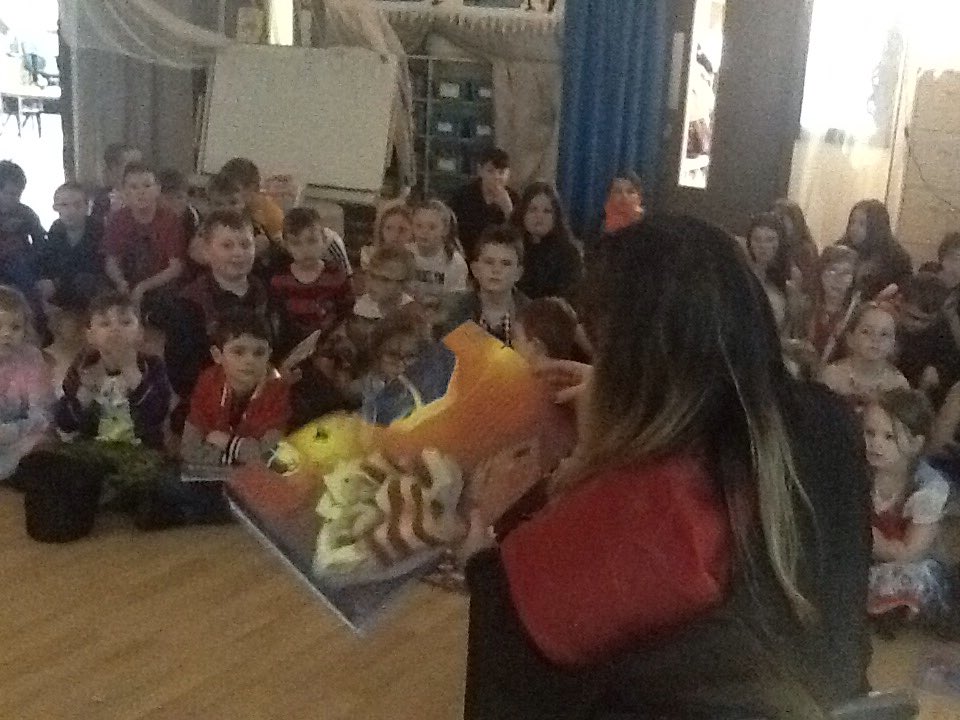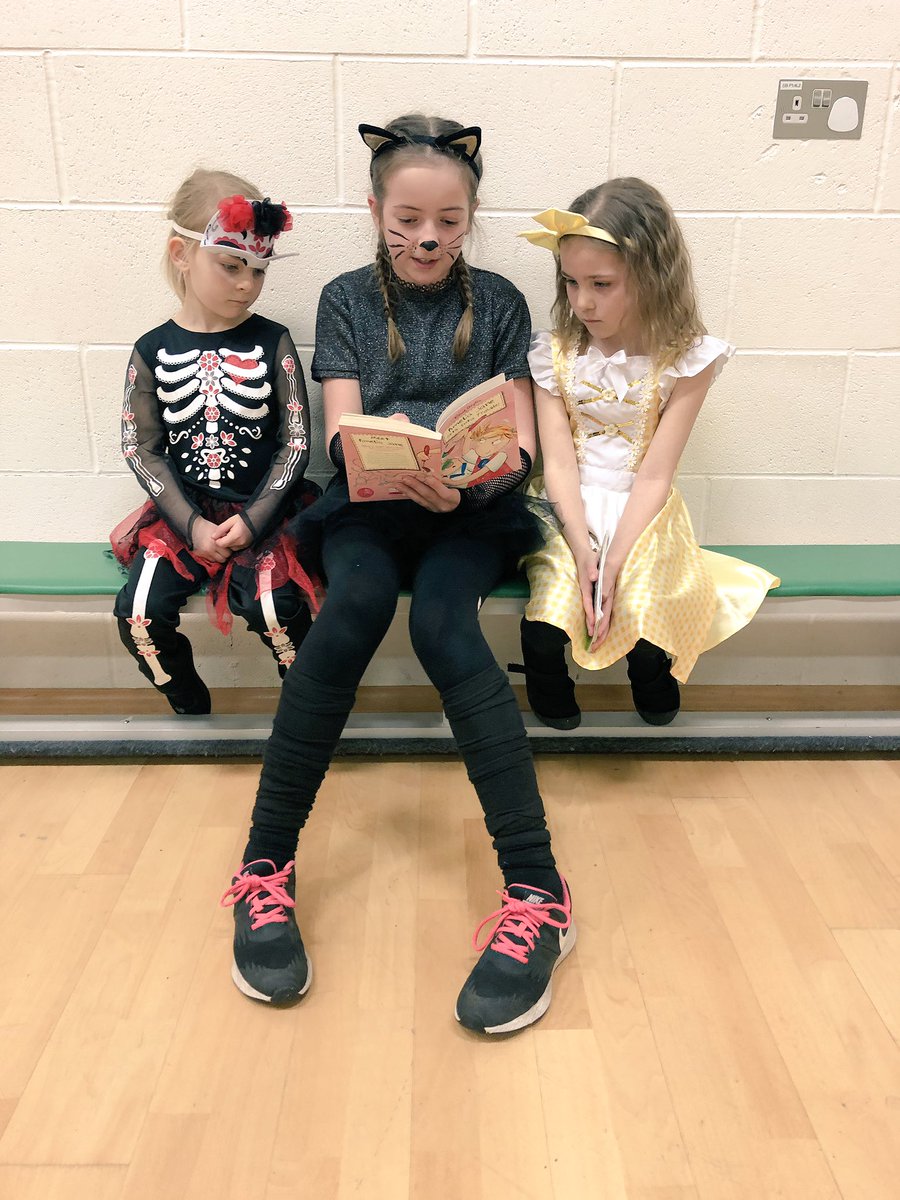 The older children were fantastic with the younger children.
We had a brilliant day and can't wait for next year!
This week Y6 have completed their IMPS training programme, learning how to stay safe, prevent injuries through considering the risk and learning life-saving first aid.
Across two days, both classes took part in two sessions. They covered a range of topics from minimising and assessing risks, what to do in an emergency, how small cuts and fractures are treated, how to perform CPR and put an causality in the recovery position.
Our children were fantastic – asking lots of questions, listening brilliantly and approaching the programme with maturity. Well done!
One group with Helen and Matthew form Hull IMPS.
Learning what to do when someone isn't breathing.
This week Y5/6 have been making visits into the City centre to visit significant sites linked with out topic: Hull's fishing heritage. The aim of the trip was to pay tribute to the lives lost during the Triple Trawler Tragedy, and important event in the history of Hull and the school's local community.
We started with the Big Lil mural on Midland Street – we'll be learning about Big Lil's impact soon!
Next, we visited the trawler memorial in Zebedee's yard. The children laid a wreath in memory of the lives lost aboard the St Romans, Kingston Peridot and Ross Cleveland and observed a minutes silence.
Next we went to have a look at Hull's last fishing trawler, the Arctic Corsair. It was amazing to see a real trawler up close! 
Our next stop was Humber Street Gallery to see the real Dead Bod! We've been learning about this local legend and children have written short stories about it!
Our final stop was the 'Knife Angel', a towering sculpture made up of over 100,000 knives as part of the #NoMoreKnives campaign.
This morning we had a visit from Callum Burton (goal keeper for Hull City). Callum had come in to present certificates to children who have successfully completed the Premier League's 'Reading Stars' program, which Tigers Trust have been delivering for the past eight weeks.
The children have been working incredibly hard on their reading and have made some excellent progress and developed their love for reading! Well done!
Certificates all round for their hard work! 
The children learning about the importance of reading. 
The school was also presented with a poetry pack to widen children's reading choices. 
Wow what a busy week we have had! Our children have been working hard, enjoying themselves and showing an excellent attitude to learning – well done!
Some of our children attended a Tigers Trust sporting event and were lucky enough to meet some Hull City players and have their photo taken with the Premier League Trophy! 
Our Y56 football team have qualified for the EFL Cup final after five wins and a draw at their qualifying event. Well done boys! 
There has been a lot of dancing this week – first with our new dance instructor at breakfast club and then with a Flex Dance taster day. 
In English, Y5 have been hot seating as Harry Potter! 
Sewing club has started again: this term children are making bookmarks. 
Today our spring term kicked off with a WOW dress-up day. To kick start our topic, based around the question Who was 'Big Lil'?, children came dressed up as trawlermen and fish wives.
Throughout the day they undertook a range of different craft activities: instead of gutting fish, Y5 were cutting fish, Mr Sutton's class used their sewing skills to make hessian cod and Mr. Morgan's class learnt about the story of 'Dead Bod' and created their own versions of this icon landmark.
This is a fantastic topic and our children and staff can't wait to get started!
Our Deckies, Skippers, Spare Hands, Second Mates, Cooks & Bosuns.

Fishwives and Headscalf Revolutionaries
Y6 using cardboard, oil pastel and paint for their Dead Bods.
'A Dead Bod' – well done children!